customized 30,000 day old chick broilers transported truck for hatcheries farms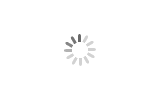 USD 28000.00 /unit

1 unit

10000 unit

20 days
Chengli Special Automobile Co., Ltd. Focuses on safety, health and hygiene for transporting live one-day-old chickens. More information, please feel free to dial +86 13329899995.
The transport of day old chicks from hatchery to farm has a critical role to play in subsequent performance. Hatcheries operate in a fully controlled indoor environment, while transport entails the risk of exposing the chicks to uncontrolled, outdoor conditions.
If the chicks are not protected from unpredictable changes to their climate, varying road conditions, traffic jams and other delays, their performance is directly impaired.The modern hatchery is a major investment in state-of-the-art science, technology and engineering. It therefore makes sense to create a professional, modern chick transport fleet, specifically designed to maintain an optimised environment, to ensure that the birds arrive at the farm in the same condition in which they left the hatchery.
Day old chicks are naturally well equipped for transport. Born with a residual yolk, they are comfortable without feed and water for up to two days – providing that temperature inside the chick boxes is kept within their thermoneutral zone. Within this narrow temperature range of 32 – 35 °C, the chick's metabolism is just at maintenance level with minimal heat production and water loss.
If the temperature inside the chick boxes rises above this range, the chicks will start to use energy from the yolk sac at a much faster rate,to facilitate panting behaviour in an attempt to maintain an optimal body temperature of 39,5 – 40 °C. Proteins used for this purpose are then no longer available for the development of the immune and digestive systems. Panting produces increased water loss, with the risk of dehydration.
When the temperature at chick level is below the thermoneutral zone, the day old chicks are forced to use their own resources for thermoregulation, rather than for growth and health. In general terms, temperature stress causes discomfort while also suppressing productive efficiency.
Transport conditions are still too often neglected, when in fact they have the potential to significantly affect growth rate, feed conversion, meat yield and the development of the immune system. Optimizing these conditions is highly beneficial for subsequent performance on the farm.

If you're interested in our day old chick truck, please send email to [email protected] or talk to Anita by Whatsapp: 0086 13329899995.


Hot sale Dongfeng duolika day old chick transportation truck adopts dongfeng duolika LHD4*2 original chassis, 3800mm wheelbase, Wanliyang 5 speed transmission, 7.50R16 tyres*6+1, single row driver cab with power steering and Camel storage battery, 2.4ton front axle, 4.2 tons rear axle, exhaust brake and air cut brake, Chaochai 120hp Euro 3 EGR diesel engine

2, dongfeng duolika baby chick transported truck is with the overall dimension (L*W*H): 6995×2285×3250 (mm), chick van body dimension (L*W*H): 5000×2250×2300 (mm).
Overview

Product name

Dongfeng day old chick transported truck(5tons)

Dimension(L*W*H)(mm)

6995*2450*3650

Total mass(kgs)

9500

Rated payload(kgs)

5000

Kerb weight(kgs)

4500

Driver cab seats

3(driver included)

Approach/departure angle(°)

20/12

The parameters of chassis

Truck chassis manufacturer

Dongfeng

Driving type

4*2 LHD(Left hand drive)

Wheelbase(mm)

3800

Gearbox

7 speed lever with six speed forward and one reverse, manual

Front/rear track(mm)

1835/1640

Tyre specification

7.50R16*6+1(spare)

Front/rear suspension(mm)

1180/1715

Leaf Spring number

11/9+7

Driver cab A/C

Equipped

The parameters of engine

Engine manufactuer/model

Yuchai

Engine rated power

120hp

Fuel type

Diesel/oil

Displacement/capacity(ml)

3856

Emission standard

Euro Ⅲ

Cylinders

Straight/4/ inter-cooling

Max .torque

450N.m

Velocity

2500rpm

The parameters of van body

Van box body dimension(L*W*H)(mm)

5000*2250*2300

Material

2.2mm external fiberglass, internal 2mm stainless steel, sandwish 80mm XPS

Rubber sealing

Equipped

Van body skeleton rim

Aluminum

Doorframe and locks

Stainless steel material

Lighting

LED lights

Cooling system

CARRIER reefer unit(model: C-600)

Ventilations

Both van body sides total with 10 windows(5*2), ceiling 3 sky windows, ceiling ventilations fans 8 pcs(4*2), rear door ventilations 4pcs, upper sides ventilation vent, floor ventilation vents

Shelves

Two sides and tiltable

Generator

1 set, DC 24V diesel generator

Standby system for the cooling

Equipped CARRIER brand standby system

Generator unit

Equipped 1set 380V AC diesel generator unit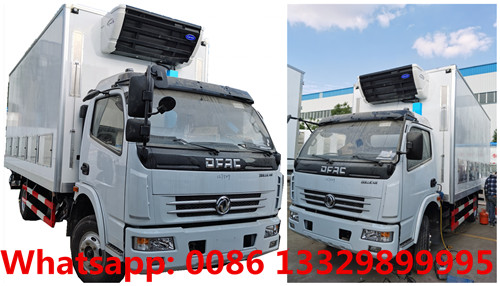 Chengli Special Automobile Co., Ltd is a famous specialied manufacturer of trucks for Municipal environmental construction, virescence, petrol medicals, container. Semi-trailers, transportation in China. It's the refitting base of Dongfeng, JAC, FAW, FOTON AUMAN, the strategic partners of SNP, CNPC. Leading varieties included more than 100 types of trucks such as refrigerated truck, fuel truck, water truck, dump truck, garbage truck, crane truck, mixer truck, septic truck, street sweeper, fire truck, semi-trailer, aerial work platform, tractor, bulk cement truck, LPG pressure vessle, chemical truck, asphalt truck, milk truck, off raod truck, explosive materials truck, Mobile LED Screen truck,cargo truck, etc.

We own export licenseand all our truckss have passed ISO9001, ISO16949, GJB9001A Quality Certification and China Compulsory Certification(CCC). Due to the reliable quality and excellent after-sales service, the Brand Chengliwei is popular to worldwide. The trucks has been shipped to Vietnam, Mongolia, Kazakhstan, Uzbekistan, Bangladesh, Korea, Russia, Afghan, Iraq, Angola, Algeria, Nigeria, Congo, Libya, Jordan, Ethiopia, Mozambique, Mali, Niger, Trinidad, Namibia, etc.

Chengli Special Automobile Co., Ltd consisit to insist with "Surviving by the quality, Developing by the reputation, Technology creating new path, Service creating new brand". We aim to" credit, pragmatic, innovative, progressive", promote the quality, deveope and manufacture more and more special vehicles with good quality and competitive price.

Much appreciate your visit to our factory and inquiries are warmly welcome. We will help and serve you best!