ISUZU poultry day old seedlings transported truck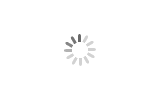 USD 45000.00 /unit

1 unit

10000 unit

20 days
Day old chciks transported truck is also called baby chick truck, young chicks transported truck. There are several electronic ventilator fans on the top, and the left-right sides with several slidable windows to keep air ventilated. There is cooling reefer, adjusted the temperature freely, suitable for transporting farm poultry, etc.
It is mainly for professional transporting day old chicks, day old ducks, baby goose, flowers, seedlings, etc. a good tools to improve efficiency and reduce transporting cost.
The advantages of the day old ducks truck are rainproof, dustproof, theft-proof, environmental protection, high efficiency, ventilating, insulation, large loading capacity, etc.
Chengli Special Automobile Co., Ltd. is the leading manufacturer and supplier of Van truck in China. With many years' development, Chengli Special Automobile Co., Ltd. could supply refrigerated truck, insualtion body van box, cargo van truck, baby chick transported truck, etc.
Isuzu chicks transport trucks

also called chicks transport truck,Day old chick vehicles,chick transport vehicle,Baby Chick transport truck,live chick transport vehicle,Day old chicken transportation truck,Chick carriage truck,Chick conveyance truck.

Day old chicks truck mainly used to transport chicken seedlings, duck seedlings and other livestock and poultry seedlings. It solves the characteristics of high or low temperature, insufficient ventilation and high mortality in general trucks.

It uses the insulation technology of refrigerated trucks and the installation of ventilation and exhaust systems in the boxes.

The heating system greatly improves the survival rate of transporting chicken fry and duck fry. It is the first choice for breeding farms.
1. The temperature of the special transporter car is constant temperature, and it also has the characteristics of refrigeration, heating, exhaust, and large transportation. It can transport the chickens in hot summer or cold winter. Chicken seedling survival rate.

2. The chick transporter can install a temperature display in the cab so that the temperature inside the cabin of the chick carrier can be monitored at any time.

3. There are several ventilation and heating equipment in the compartment of the chicken carrier transporter, and there are multiple exhaust vents in the compartment. The air is ventilated and ventilated to ensure that the chicks in the compartment have sufficient oxygen.

4, the special transport vehicle for chicks also has the characteristics of environmental protection, dustproof, sunscreen, corrosion resistance, etc. The materials used are made of high quality FRP materials.
Our company can customize the chicken carrier transport according to the special requirements of the users.
If you're interested in our day old chick transported truck, please send email to [email protected] or talk to Anita by

Whatsapp: 0086 13329899995.



The technical parameters of
ISUZU 700P LHD 4*2 day old chick transported truck(CLW5110XCQQ6) manufactured by Chengli Special Automobile Co., Ltd. as below.
Product name

ISUZU 700P LHD 4*2 day old chick transported truck(CLW5110XCQQ6)

Overall dimension(L*W*H)(mm)

8970*2260*3310

Chick van box dimension(L*W*H)mm

6860*2100*2000 (mm).

Drive type

4*2 LHD

Total mass

10550kgs

Curb mass

5680kgs

Rated mass

4675kgs

Gearbox

ISUZU MLD 6 speed transmission, manual

Tyre specification

8.25-16 nylon tires

Power steering

Yes

Front/rear axle

4tons/7tons

Oil braking

Yes

Driver cab

Isuzu 700P single row driver cab with air conditioner

Engine

4HK1-TCG61

Emission standard

Euro 6/Euro 5/Euro 4

Engine type

Isuzu 190hp diesel engine
Main parameters of chick baby van box body as below
Performance and consumption

Heating system

Watering system

Without, client choose to install

Cooling system

One reefer

USA brand THERMO KING vehicle-powered refrigerated reefer( the lowest temperature inside the cold room box up to -10℃, adjusted at the driver cab)
Ventilation system
Air duct installed on the floor for air flow

Two/three line as the pictures show

Blind windows
6 sets of blind windows with sliding doors for the left and right van sides (as the pictures show),
Windows: 6*2 = 12 windows
electronic ventilator fans
6 sets of electronic ventilator fans on van top; 4 sets for the back door.
Electronic fans: 6*2+4=16 fans
Sky-window

Top mounted sky window* 4 sets sky-windows

Dimension

Chick van box body

Length

6860mm

Width

2100mm

Height

4675mm

Material

Exterior and interior

High quality with whole skeleton of the SANDWICH plate bonding process. Inner plate use high quality fiberglass and exterior plate with Fiberglass Reinforced Plastic (FRP)

Middle insulation layer

Middle insulation layer with high quality 80mm PU foam sheets.

Chicks nos.

about 40,000chicks
new designed and manufactured ISUZU Brand 700P day old chicks transported truck adotps ISUZU 700P single row truck chassis, 5200mm wheelbase, 4HK1-TCG61 190hp diesel Euro 6 engine, 4tons front axle/7tons rear axle, 235/75R17.5 tires, ISUZU 700P single row driver cab with power steering, air cut braking, and air conditioner, etc.

The dimension of ISUZU 700P day old chicks transported truck is
8970*2260*3310(mm), and the chciks box body dimension is
6860*2100*2000(mm). Clients choose to install heating system, cooling system, Ventilation system, etc.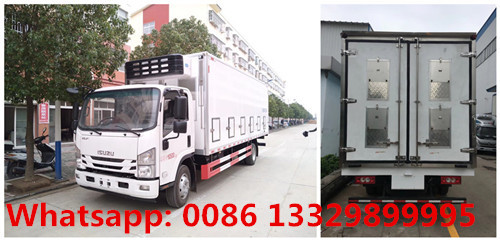 Chengli Special Automobile Co., Ltd is a famous specialied manufacturer of trucks for Municipal environmental construction, virescence, petrol medicals, container. Semi-trailers, transportation in China. It's the refitting base of Dongfeng, JAC, FAW, FOTON AUMAN, the strategic partners of SNP, CNPC. Leading varieties included more than 100 types of trucks such as refrigerated truck, fuel truck, water truck, dump truck, garbage truck, crane truck, mixer truck, septic truck, street sweeper, fire truck, semi-trailer, aerial work platform, tractor, bulk cement truck, LPG pressure vessle, chemical truck, asphalt truck, milk truck, off raod truck, explosive materials truck, Mobile LED Screen truck,cargo truck, etc.

We own export licenseand all our truckss have passed ISO9001, ISO16949, GJB9001A Quality Certification and China Compulsory Certification(CCC). Due to the reliable quality and excellent after-sales service, the Brand Chengliwei is popular to worldwide. The trucks has been shipped to Vietnam, Mongolia, Kazakhstan, Uzbekistan, Bangladesh, Korea, Russia, Afghan, Iraq, Angola, Algeria, Nigeria, Congo, Libya, Jordan, Ethiopia, Mozambique, Mali, Niger, Trinidad, Namibia, etc.

Chengli Special Automobile Co., Ltd consisit to insist with "Surviving by the quality, Developing by the reputation, Technology creating new path, Service creating new brand". We aim to" credit, pragmatic, innovative, progressive", promote the quality, deveope and manufacture more and more special vehicles with good quality and competitive price.

Much appreciate your visit to our factory and inquiries are warmly welcome. We will help and serve you best!