30 Ton Pickup Truck Crane with Good Price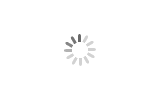 USD 103000.17 /Unit

1 Unit

19 Unit

16 days
30 ton pickup truck crane with good price
Product description:
Sany STC300S truck crane uses the load moment limiter.Equipped with the comprehensive intelligent protection system is used with accuracy within 3%. The adoption of comprehensive logic and interlock control system ensures more safe and reliable operation.
Powerful Lifting Capacity
The 30t truck crane has five-section boom of high strength steel structure and optimized U-shaped cross section with max.lifting capacity of 30t, full-extended boom length of 40.5m, jib length of 8m, max.lifting height including jib of 49m, reduce weight and improve safety significantly.
Jib mounting angles are 0°, 15°, and 30°, which ensure fast and convenient change-over between different operating conditions so as toimprove working efficiency of the machine.
Efficient & Unique Hydraulic System
Hydraulic system load feedback featuring long service life, high efficiency and low energy consumption is applied to enhance lifting capacity and micro-mobility. Unique steering buffer design is adopted to ensure stable braking operation.
Excellent Traveling Performance
Double-axle drive is used to provide good trafficability and comfortableness under complex road condition; engine has the multimode power output function, which reduces power consumption; the use of tipping over early-warning technology provides high stable and safe operation.
Intelligent Electronic Control
The adoption of CAN-bus full-digital network control technology ensures stable control signal, simple harness, and high reliability. Timely feedback of data information can achieve the monitoring of the overall working status in real time.
More Safe Devices
Main and auxiliary winches are equipped with over roll-out limiter to prevent over rolling-out of wire rope.
Boom and jib ends are equipped with height limiters respectively to prevent over-hoisting of wire rope.
Hydraulic system is configured with the balance valve, overflow valve and two-way hydraulic lock etc., to ensure stable and reliable operation.
Product image: