HOWO 266HP Diesel 6*4 Dump Truck for Africa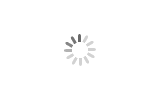 USD 32000.46 /Unit

1 Unit

21 Unit

14 days
Product description
•High quality
•Quickly reply
•Best price and after services
•Quickly delivery
AfterSalesService
Answerandsolveyourquestionsandconsultwithin24hours
oneyearguaranteeaboutthreekeyparts(axle,engine,transmission).Othersparepartscouldbesuppliedbycostprice.
Otherservices:
1.Alltrucksandtrailersarenewandbecustomizedtomeetallyourrequirement.
2.Roadtruck:Within12monthsorterminates60,000km,whicheverisreachedfirst;
3.Offroadtruck&engineeringtruck:Within6monthsorterminates30,000km,whicheverisreachedfirst;
4.Technicalsupportareprovided.Company profile
Our main product includevarious
Dump Truck
s, truck tractors, semi-trailers,
Cargo truck
s, concrete mixer tucks, bulk cement tankers, water tankers, fuel tankers,
Fire Fighting Truck
s, buses, pick-ups, construction machinery and their spare parts.
Model
ZZ3257M3847A
Dimension(L×W×H)
8545×2496×3450 mm
Cargo dimension
5600×2300×1200 mm
Cargo thickness
Bottom8mm side 6mm
Lifting system
Front lifting system 180
Curb weight
12270kg
Rated weight
12600kg
Wheel base
3825+1350 mm
Approaching/Departure Angle
19/23
Front/Rear overhang
1500/1870 mm
Max speed
75 km/h
Front axle
HF9 drum brake
Rear axle
HC16
Engine
Model
WD615.62
Displacement
9.726L
Emission
EURO II
Transmission
HW19710
Tank dimension
300L
Driving steering
ZF8118 Left driving
Cab
HW76 long cab with A&C
Tire
12.00R20
Welcome to visit us anytime!