Xiamen XJS International Trading Co., Ltd.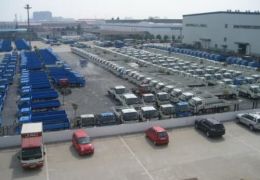 Xiamen XJS International Trading Co., Ltd(XJS) is located at Xiamen, Fujian. Here is a famous production base of trucks. XJS is one of the biggest suppliers for Chinese truck parts and bus parts. In 2010, XJS was authorized by JAC(Anhui Jianghuai Automobile Co., Ltd) as one of three export company. To 2011, XJS expand product line into SINOTRUK brand.


  A leading light commercial vehicle manufacturer in China, JAC has been No. 1 in export sales for eight consecutive years. 2009, JAC has sold all kinds of vehicle approximate to 310, 000 units and sales revenue has reached 3 billion US dollar, and the cumulative increase as high as 56%, which is in the lead to the domestic simialr enterprise.

  In 2010, SINOTRUK has sold 199, 635unit vehicles, this brand is leading brand in heavy commercial vehicles. Taking No. 1 position for 6years in Chinese domestic market.

  XJS's main products include Full line original spare parts for JAC and SINOTRUK trucks. We al...
Details