Hubei Weiyu Special Vehicles Co., Ltd.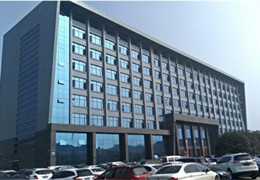 Hubei Weiyu Special Vehicle Co, . Ltd which is Foreign trade company of CLW, Only for export sales. We have lots experience sale to Angola, Algeria, Nigeria, Congo, Libya, Gambia, Ghana, Ethiopia, Mozambique, Tanzania, Sudan, Mali, Niger, Namibia, Jordan, Iraq, Qatar. Uzbekistan, Kazakhstan, Kyrgyzstan, Armenia, Bangladesh, Sri Lanka, North Korea, Philippines, Myanmar, Vietnam, Chile, Venezuela, Trinidad, etc.



  CLW is a professional and leading special purpose vehicle manufacturer in China, We product varieties of special vehicles, such as Garbage truck, Water tank truck, Fuel tank truck/Tank semi-trailer, Refrigerator truck, truck mounted crane, Dump truck, Fecal/sewage suction truck, Special Cleaning truck, Heavy duty truck crane, Fire fighting truck, Stage truck, Concrete mixer truck, LPG tanker/tank semi trailer, Bulk powder transportation truck/Trailer, Bulk feed/paddy wheat truck, Road maintenance truck, high altitude operation truck, LED advertisem...
Details