2018 Dongfeng 4X2 5 Tons Telescopic Boom Mini Truck Mounted Crane Price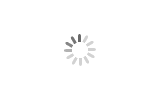 USD 9900.28 /Unit

1 Unit

75 Unit

24 days
2018 Dongfeng 4X2 5 Tons Telescopic boom Mini Truck Mounted Crane price
I.Main specifications for 6.3tons crane
Total weight(Kg)
11950
Driving type
4 x 2
Payload (Kg)
4505
Overall dimension (mm)
7650×2500×3550
Curb weight(Kg)
7250
Box internal dimension(mm)
4450×2294×550
cab seats (man)
2
Front/Rear Suspension(mm)
1320/2130
Approach/departure angle (°)
22/10
Wheelbase(mm)
4700
Number of axles
2
Max speed(Km/h)
90
Axle load(Kg)
3400/8550
Tire specification
8.25-20, 7 pieces
Engine
170hp
Transmission
Manual,6 forward&1 reverse direct drive transmission
II.Crane specification
Crane model
SQ6.3SK2Q
Crane brand
"XCMG"
Crane weight(kg)
2160
Max lifting weight(kg)
6300
Max. Lifting moment(T.M)
15.7
Recommended power(kw)
20
Max. Oil Flow of Hydraulic System(L/min)
40
Max. Pressure of Hydraulic System(MPA)
20
Oil Tank Capacity(L)
90
Installation Space(mm)
900
Rotation Angle(°)
360°all rotation
Working Radius(m)
Arm Extension(m)/Max. Lifted Load(kg)
4.02
6.37
8.72
2.50
6300
3000
1900
3.00
3870
3000
1900
3.50
3650
2750
1900
4.00
2480
1880
4.50
2180
1860
5.00
1920
1840
5.50
1770
1680
6.00
1680
1520
6.50
1400
7.00
1350
7.50
1290
8.00
1250
8.50
1200
Advantages For Truck Mounted Crane Towing Trucks
1. Heavy duty truck chassis
2. Reinforced body structure with proven telescopic tipping gear
3. Combination of ride comfort and power
4. Key pressure point reinforced cargo body
5. Robust powertrain can help you tackle any challange at the construction site
6. Stable and reliable under-body tipping device ensures low-gravity hoisting
Detailed pics for
Truck Mounted Crane Towing Trucks
Packaging&Shipping:
Our Service:
One-step Service,Make You More at Ease:
based on the principle of putting the customer's interests on top, loyal and sincerely
service of tipper truck to the customer. Whenever you contact us, we can provide the
best service about semi trailer for you.
Professional Production Team:
More Than 300 Experienced Workers,Provide Clients High Assembling for FastQuality Delivery
Customize:
Professional Design Team Provide Suitable Programs and Customized,Support LocalAdaptive Trailer
7*24H Service
7*24H Service Provide Professional Fast Response
Parts Support:
Abundant Parts Supply Provide Lasting Support for Worldwide Clients

For more information for Truck Mounted Crane Towing Trucks, please contact:
Krystal Zhang
Sales ManagerXiagong Chusheng (Hubei) Special Purpose Vehicle Manufacturing Co., Ltd.
Factory: NO.9, Jiliang Avenue, Suizhou Economic Development Zone,Suizhou, Hubei, China
Office: Room 1108, Eurasia Plaza, No.20 Jinyinhu Road, East- west lake District, Wuhan, Hubei, China.
Tel: +86-27-59215038;Fax: +86-27-59215082
Mob/: +86-15171412234
Web: www.cs-vehicle.com